Mic qPCR
Fast. Accurate. Compact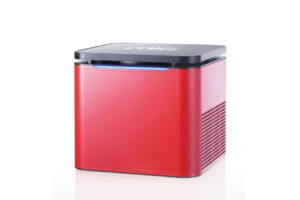 Speed
Mic uses a patented magnetic induction technology to heat samples and fan forced air for cooling. This means fast qPCR results in less than 25 min for 35 cycles*.
Back that up with a robust optical system that reads all channels simultaneously and running multichannel assays has never been quicker. The Mic qPCR cycler is available in either 2 or 4 channel models.
Each channel uses an independent high intensity LED, photodetector and filter set combining together to give unparalleled detection performance.
With a fixed optical path and no moving parts there is never any optical alignment or calibration required. Even better is that no reference dyes or crosstalk
compensation is required.
Accuracy
Mic delivers unrivaled reproducibility between samples, runs and instruments. Real-time PCR replicates have never looked so good and detection of two-fold differences in gene expression levels never easier.
Size
Mic takes up less space on the bench than your lab book. And weighing in at just 2kg, this is the most portable and compact qPCR machine on the market. Even four Mic's stacked together take up less bench space than your current cycler.
Connectivity
Multiple Mic instruments can be operated from one workstation so 48 becomes 96, and 96 becomes 192. As many as ten instruments can connect to one PC. Bluetooth technology means fewer cables too.
Instrument Specifications

a) Electrical
AC Input 100 - 240 VAC

b) Physical
Height

Width

Length

Weight

c) Thermal Performance
Temperature Accuracy

Temperature Uniformity

Ramp Rates

d) Optical
Detectors

Excitation Sources

Channels





Acquisition Time

e) Reaction Vessels
Samples per Instrument

Reaction Volume Range

f) Operating Environment
Temperature

Relative Humidity




50/60 Hz

130mm (265mm lid open)
150mm
150mm
2.1kg

± 0.25oC
± 0.05oC
Heating: 4oC/s, Cooling: 3oC/s

Photodiode per channel
High energy light emitting diode per channel
Green: Ex. 465 nm; Em. 510 nm
Yellow: Ex. 540 nm; Em. 570 nm
Orange: Ex. 585 nm; Em. 618 nm
Red: Ex. 635 nm; Em. 675 nm
1s
48
10 - 25mL

18 - 35 C
20 - 80%

Gene Expression
Relative Quantification
High Res Melting
Absolute Quantitation
Genotyping
Allelic Discrimination
Identifier
Next generation qPCR analysis software offering
Projects
Relative Quantification
High Res Melting
Absolute Quantitation
Genotyping
Allelic Discrimination
Identifier
---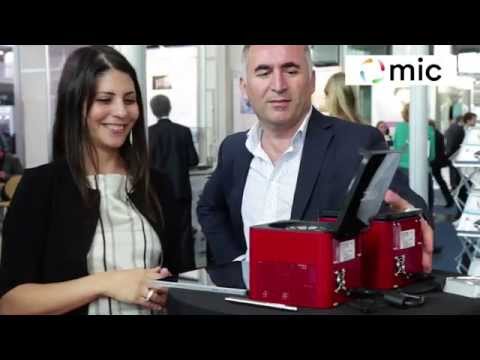 MIC qPCR Magnetic Induction Cycler - Biotechnica 2015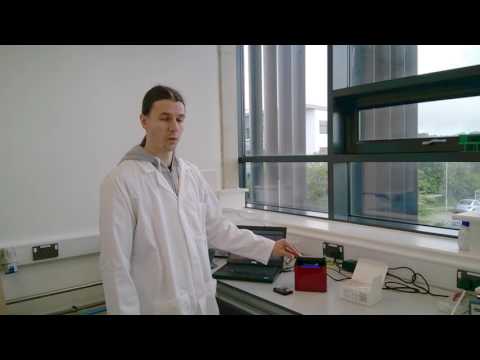 Mic qPCR Review By Dr Christoph Zimmer University of Exeter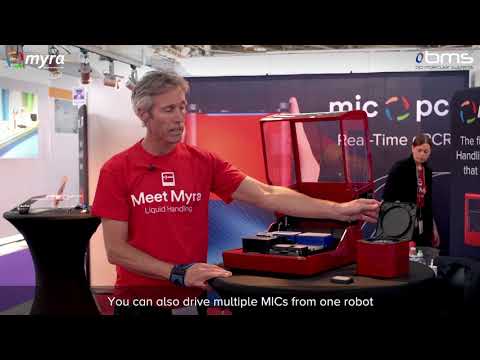 MYRA qPCR setup robot launch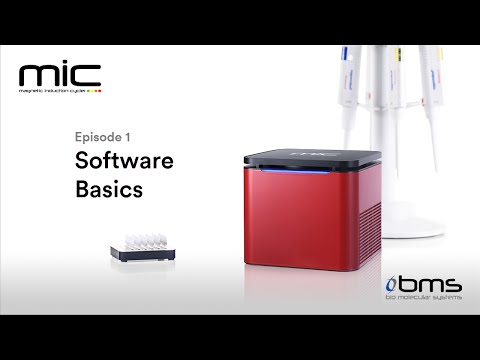 Introduction to micPCR Software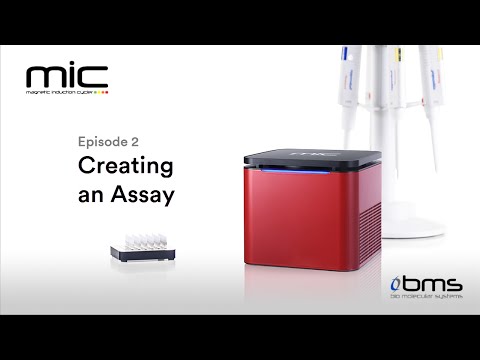 Creating an Assay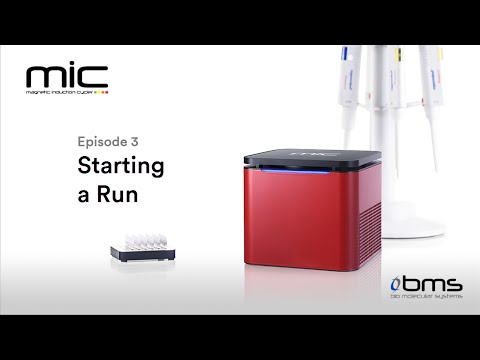 Starting a Run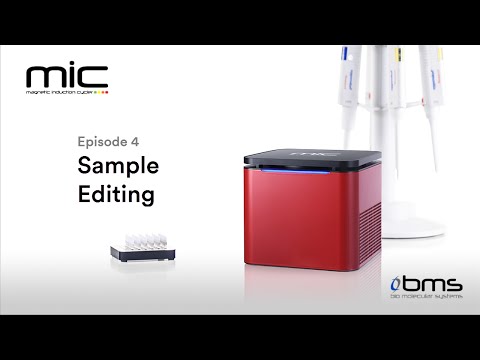 Sample Editor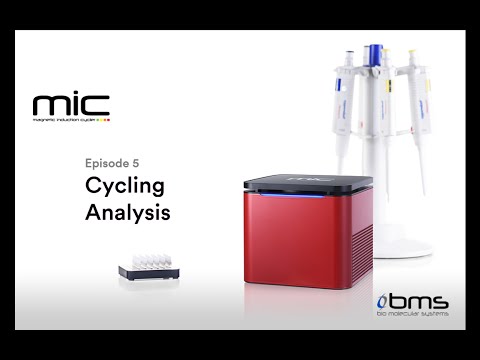 Cycling Analysis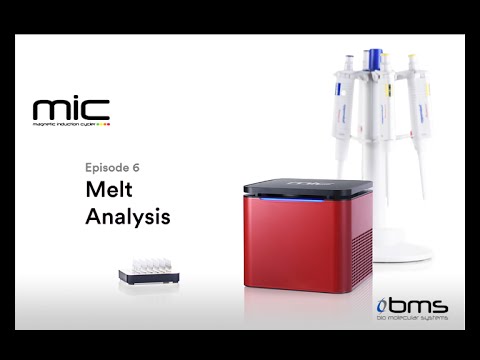 Melt Analysis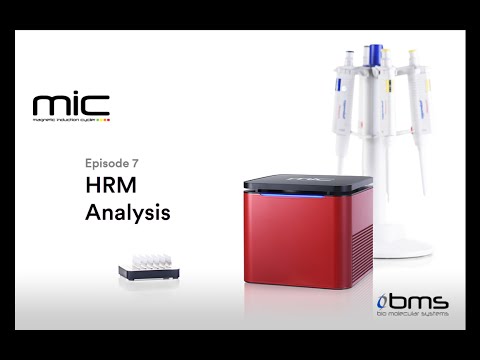 HRM Analysis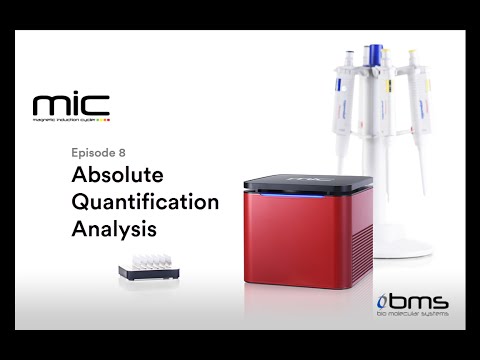 AQ Analysis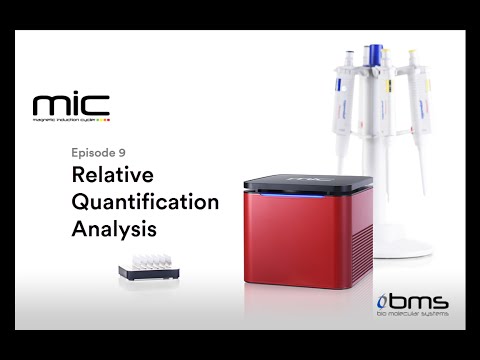 RQ Analysis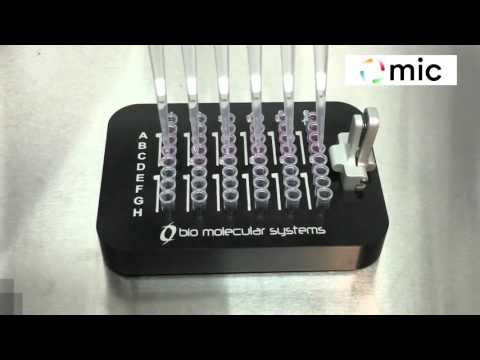 MIC strip tubes loading
---