HTS Range
Deep-Well Plates and Cluster Tube Systems are ideal for high-throughput screening processes and long-term storage. Made from high-clarity, ultra-pure polypropylene, combined with proprietary injection molding techniques to produce high-clarity vessels that are exceptionally robust, chemically-resistant, and pure.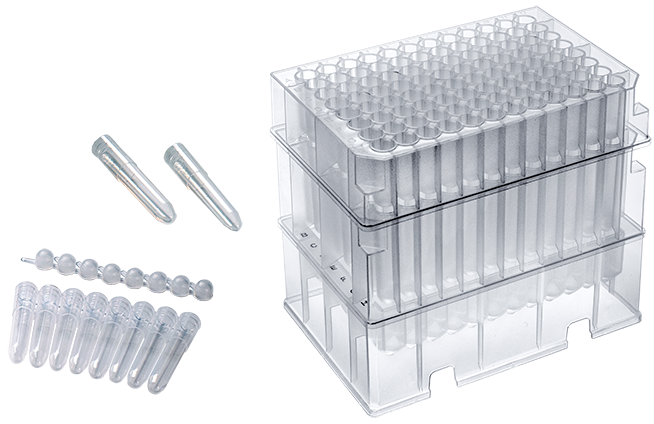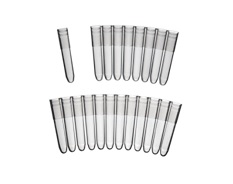 Available in 1.2ml volume in 8 well & 12 well formats. Available in individual tubes, strips and rack format.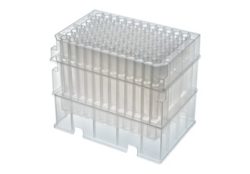 Available in 96 well format with 1.2ml & 2.1ml volumes. Available in round well & Square well formats
Choose from Silicone sealing mats which are reusable and pierce-able or Foil Mats suitable for long term storage in extreme conditions.