BluePippin
DNA Size Selection System for Next-Gen Sequencing, with Pulsed-Field (100bp – 50kb)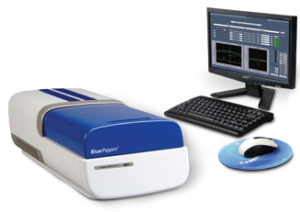 The BluePippin has the capabilities of pulsed-field electrophoresis for resolving and collecting high molecular weight DNA. For long-range genomic applications, high-pass filtering allows users to collect all fragments above a size threshold set by the user. Target sizes or ranges of sizes are entered in software, and fractions are collected in buffer. Up to 5 samples/gel cassette may be run, with no possibility of cross contamination
Automated size selection is a superior alternative to manual gel extraction, allowing scientists to save time and money, improve the efficiency of sequencing runs and analysis, and perform new applications with next-gen sequencers.
The BluePippin system can be programmed to size select either "Targeted fractions" (Narrowest fragment range based on a target size; useful for Paired-end sequencing and/or Emulsion prep), "Range" (Set with start and end base pair values; useful for RNA-seq, Gentoyping by sequencing, ChIP-seq and MicroRNA) and/or "High-Pass" collections (Collects sizes above a base pair threshold; useful for Long-range genomics and Long-read sequencing).
The BluePippin is an updated version of Sage's Pippin Prep system, to which a pulsed-field power supply has been added. Pulsed field gel electrophoresis allows larger fragments of DNA separated with high resolution and accuracy. Using pre-cast gels, the BluePippin can automatically collect DNA targets up to 50 kilobase pairs, with minimal hands-on time. The system will also feature a new optical design that improves the automated capture of DNA bands and restriction fragments
Electrophoresis voltage: 25V, 100V or 150V constant, 100V pulsed field
Optical detection: 470 nm excitation, 525 nm emission
Power requirements: 100-240 VAC, 2.5 A, 50-60 Hz
Weight: 15 lbs / 7 kg
Dimensions: 7h x 11w x 21d (in) | 18h x 28w x 53 d (cm)
The BluePippin instrument includes a monitor, keyboard, and mouse. A CPU is built-in, an external PC is not required.
Mate-pair Sequencing
Single Molecule Sequencing
Bar-coded linked reads
3% agarose, 100-250bp
2% agarose, 100-600bp
1.5% agarose, 250bp – 1.5kb
0.75% agarose, 1-50kb
---
How to Install Your BluePippin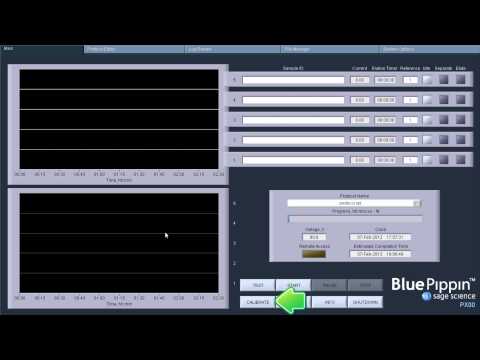 How to Calibrate the Pippin Prep or BluePippin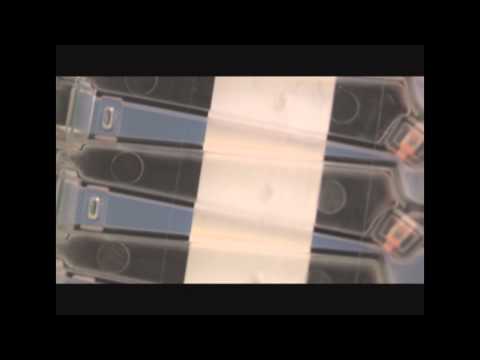 How to Inspect a Cassette for the Pippin Prep or BluePippin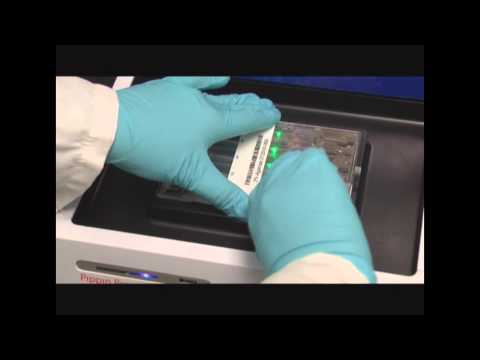 How to Prepare a Cassette for the Pippin Prep or BluePippin
---