MassARRAY® System
A Flexible, Scalable Genetics Platform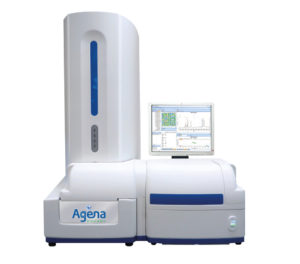 The MassARRAY System by Agena Bioscience™ is a benchtop mass spectrometer that utilizes MALDI‐TOF technology to provide a direct physical measurement of the genetic target material and variations therein.
Whether validating genomic discoveries from next generation sequencing studies or screening for mutations, the MassARRAY System is the ideal platform for targeted genetic testing, offering a reliable method to identify, quantify, and qualify nucleic acids.
The technology, has been adopted by premier institutions in diverse fields such as cancer profiling for solid tumors and liquid biopsies, inherited genetic disease testing, pharmacogenetics, agricultural genomics, and clinical research.
Salient Features:
Accurate
Nucleic acid detection by mass spectrometry enables readout by molecular mass, a highly accurate alternative to fluorescent-based methods.
Scalable
A system set up for 24-, 96- and/or 384-well format offers a variety of options for sample and assay throughput.
Flexible Throughput
Multiplexing can be done with as few as five and up to 60 targets per well. Panels can be designed to accommodate 10s to 100s of mutations resulting in multiple wells per sample.
Cost effective
Targeted content minimizes bioinformatics, multiplexed analysis reduces per sample cost, and scalable throughput optimizes batch and resource requirements.
Efficient Workflow
Obtain results in a single day with limited hands-on time—a new Chip prep module provides post-PCR automation.
MassARRAY System with CPM 96
Dimensions (WxHxD): 37x43x27 in (104x110x68 cm)
Capacity: 2 x Microtiter plates (96 well); 2 x SpectroCHIP 96 Arrays
Acquisition Speed: 15 minutes for SpectroCHIP 96 Array
MassARRAY System 384/96
Dimensions (WxHxD): 18x43x27 in (45x110x68 cm)
Capacity: 2 x Microtiter plates (96 or 384 well); 2 x SpectroCHIP 96 Arrays or 384 Arrays
Acquisition Speed: 15 minutes for SpectroCHIP 96 Array; 60 minutes for SpectroCHIP 384 Array
SNP genotyping/validation
Quantitative methylation analysis
Quantitative gene expression analysis
Copy number variance analysis
Somatic mutation profiling
Oncogene mutation profiling
Molecular Typing of pathogens
Pharmacogenomics and Hemo Blood group Panel
---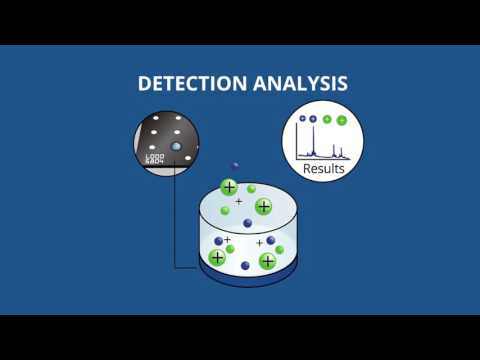 MassARRAY System video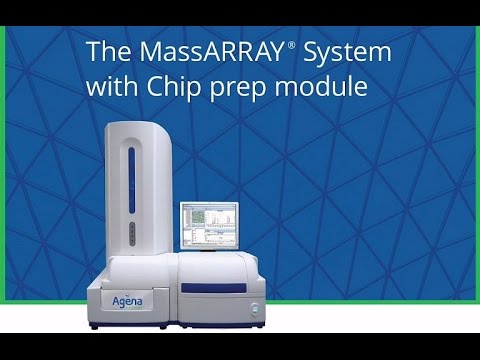 Agena Bioscience MassARRAY® System with Chip prep module Workflow
---