Genes2Me
Genes2Me Pvt. Ltd., established in 2016, is now one of the leading companies in the Molecular Diagnostics space in India. We are NABL accredited Diagnostic Lab, headquartered in Gurgaon, with a PAN India presence and clientele. Genes2Me have created a benchmark in the Diagnostics space by providing complete solutions not only under Routine Pathology testing but also in Advanced Molecular Diagnostics. We have been able to deliver innovative and cost-effective genetic test solutions, thereby becoming a partner in life with a "Bench to Bedside" approach combined with a mission to serve masses even in resource-limited areas across the globe.
Genes2Me provides a wide spectrum of modern methods and technology for genetic analysis covering: Mother and Child Care, Personalized Genetics and Oncology.
With a team of subject matter experts and well-trained scientists, we are able to deliver high standards of reporting and interpretation on complex genetic mechanisms.
Genes2Me is working in the direction of ensuring that every baby born in India is healthy by giving high quality diagnostic and preventive care services.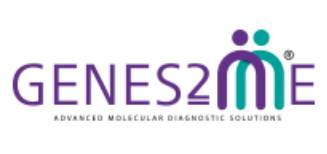 Innovative and high quality products in the field of Molecular Biology research.
Our wide NGS portfolio imparts unmatched sensitivity and reproducibility for all of your formidable sequencing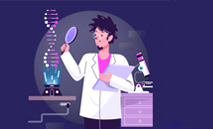 Purify high quality genomic DNA (gDNA)/RNA from a wide range of specimens including cells, bacteria, yeast, plants, tissue, FFPE, saliva, urine, blood and many more.